You might remember that one wish list i made that one time i got to go to Paris from this one blog right here? Don't worry. I didn't check off all the squares besides that $20k list;, although i did try to reorganize my savings and credit cards in case my greediness got the best of me. Here is the never too late update on what i actually did achieve from that list...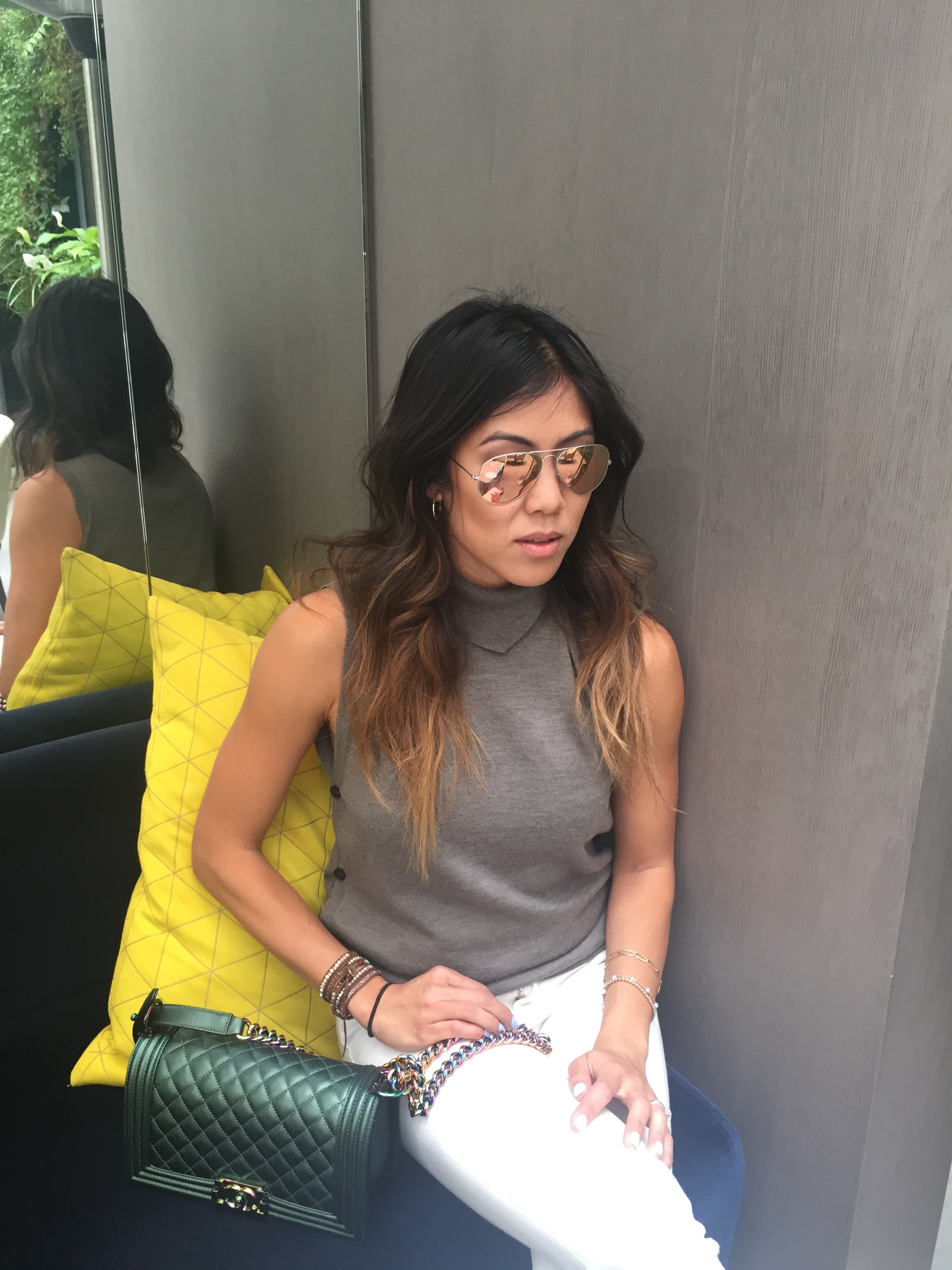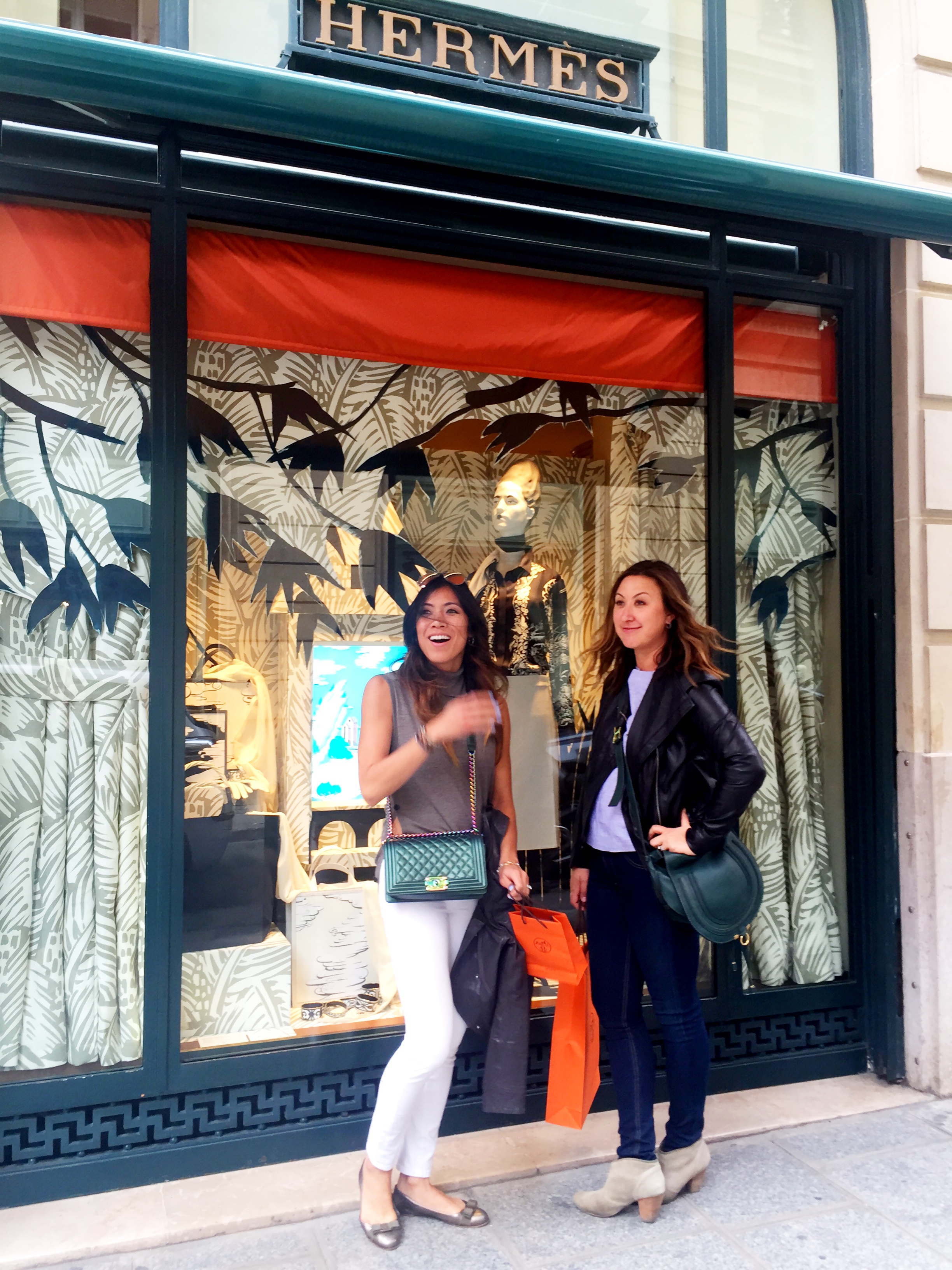 I found HER!!! and yes this is a gallery of all the places my sweet Coco Mermaid Green Boy Bag accompanied me a la Paris. Don't judge me. When you visit the flagship Rue de Cambon Chanel store all reason, sensibility and practicality go out the door. Sorry family, Mommy needed herself a fancy treat and after years of, holding back flatulence, menstruating, wearing heels, giving birth, juicing, waxing, and god knows what other things I've done to myself in hopes to gracefully age with beauty, goddammit i deserve it.
So i didn't get the Hermes Clic Clac, but i did get this pretty Hermes white and gold enamel bracelet bauble. After receiving a couple of these as gifts from the hubby i thought i might as well stay in theme and add to the collection. I call this my fancy hand.
Although an outfit from Maje wasn't on the list i made a point of shopping "comme locales". I stopped in at one of the many Maje boutiques and stayed on theme purchasing this Parisienne inspired outfit. Maje can be a bit pricey but is wayyyyy more affordable in Paris than in the states. This outfit would have cost me 35% more regular priced!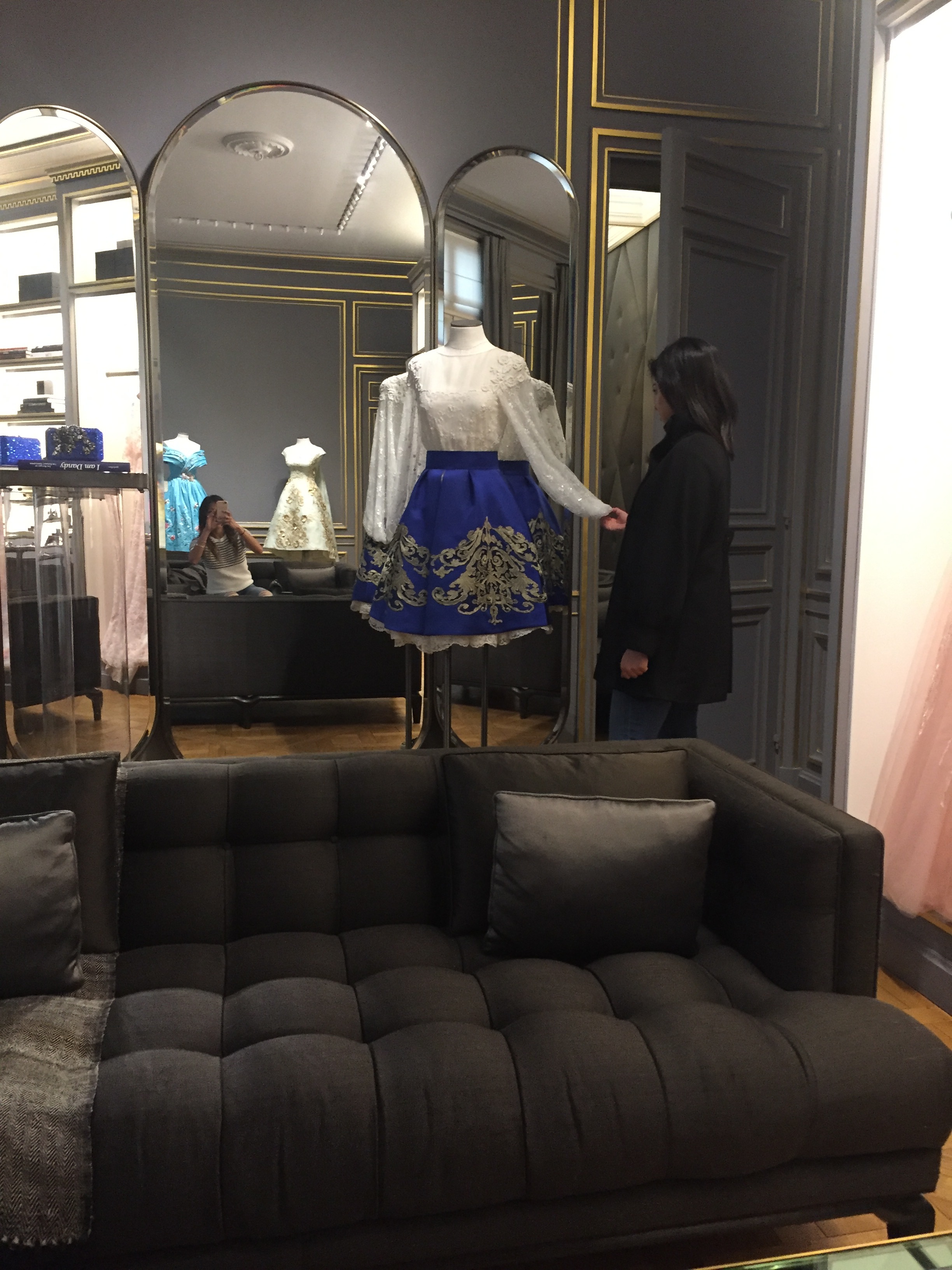 We also stumbled upon celebrity hot spot fashion boutique Les Suites where we had a run in with Tori Spelling and hubby Dean McDermott (you might remember them renewing their vows in Paris not too far back. I'd like to think i had a hand in that). To be honest we would have never have stepped inside Les Suites if it wasn't for seeing paparazzi waiting outside and then decided to take a peak at what all the fuss was about. It wasn't till our second visit when the store had time to finally give us the "celebrity" attention we felt we deserved and gave us a private boudoir for some personalized shoe shopping avec chocolates and champagne. Take that Tori.
Although i wanted to check more off the list, i caught wind that the hubby bought $1000 dollars worth of paddle boards and didn't want to be living off cereal and eggs for the next month. So that is it for now.... or until i get the green light for a jaunt to Italy.... Au Revoir! or shall i say Ciao?